Perennials for Bees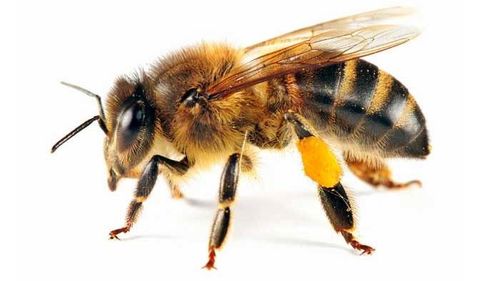 Welcome to our "Plants for Bees" pages. This heading on our website was conceived when we (White House Nursery) received two beehives as a present. It started us thinking about what plants would be good to have in the garden for our bees. We then thought that we could share the information that we have collected.
We also joined our local bee society. Ours is the "Woodend Bee Friendly Society", in Woodend Victoria. Together with one of our members, we met and talked bee friendly plants and how best to list them.
Bees need pollen and nectar. They need pollen when they first come out of the beehive in spring and then later in summer they need nectar for food storage. We decided that this would be the best way to list our bee friendly plants. Some plants are good for both, and some plants are high in pollen and low in nectar, and some are low in pollen and high in nectar.
We've noticed that there are some irregularities with high, low, pollen and nectar counts, according to where the information has come from. We think the problems with these arises as different climates and countries have different counts. Please let us know if your experience knows better.
Bees are an essential part of the world we live in and are under threat from so many man-made enemies to them. By including some particular plants for bees in your garden, whether you have hives or not, we are all helping to support our local bee communities.
If you have any information you wish to contribute, please don't hesitate in contacting Jesse at info@whitehousenursery.com.au
Questions? Contact White House Nursery