Echinacea Angustifolia
This is a beautiful Echinacea. Large daisy type flowers in late spring to early summer. Winter dormant.
Echinacea Angustifolia can be effective treating burns, snake-bites, inflammation, the treatment of herpes, flatulence, upper respiratory infection, vaginal infections, skin ulcers, and some cancers simply by eating the root of the plant according to some.
We never recommend eating the plants that we sell.
Height to 1.5m. Width 75cm.
Frost and drought tolerant. Full sun to part shade.
SKU:
Echinacea Angustifolia
Availability:
Out of Stock
Single Plant
75mm
Single
$9.00
(Out of Stock)
Back in stock? Sign up to be notified when it comes back in
Three Plants
75mm
Pack
$25.00
(Out of Stock)
Back in stock? Sign up to be notified when it comes back in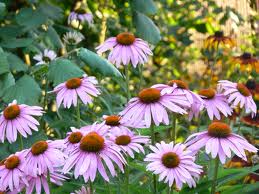 view full screen
---
Recently Viewed
Your recently viewed products will be shown here as you browse
Questions? Contact White House Nursery