Romneya coulteri - Californian Tree Poppy
This hardy perennial has large white flowers with a yellow/gold centre and is often called the fried-egg shrub. It is a clumping and flowers profusely in summer. Once established, it is good for dry locations as it can withstand long periods without water. Spreads easily due to active rhizomes.
Height to 2m. Width to 2m
Full sun to part shade. Frost and drought tolerant.
Water sparingly. Romneya like dry feet (roots).

SKU:
Romneya coulteri - Californian Tree Poppy
Availability:
Out of Stock
Back in stock? Sign up to be notified when it comes back in
Ask a Question
How We Do Things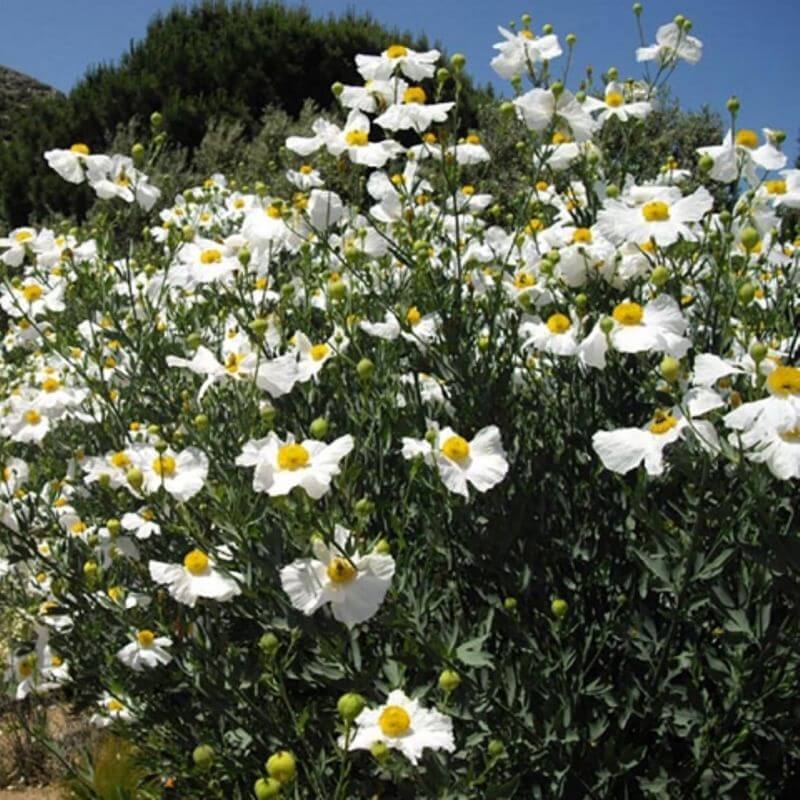 view full screen
---
Recently Viewed
Your recently viewed products will be shown here as you browse
Questions? Contact White House Nursery