Succulents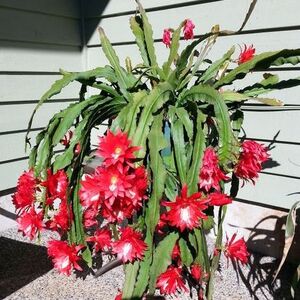 Epiphyllum - Orchid Lily Cactus
Epiphyllum are a wonderful showy display of flowers.
They make an excellent hanging basket and flower from late winter through to the end of summer.
They have a beautiful scent.
They require indirect sunlight if possible, or morning sun and afternoon shade at the bare minimum.
The leaves are flat and fleshy, long and glossy. They are interspersed with deep lobes.
The flowers open along the leaves around late winter and from then will bring months of colour.
See the varieties available below.
Questions? Contact White House Nursery