Hydrangea macrophylla King George VII

TUBE STOCK
Hydrangea macrophylla King George VII is a compact, mophead Hydrangea.
It has bright pink-red flowers in alkaline soil and mauve red flowers in acid soil.
The PH of your soil will make the Hydrangea vary in colour. Please see the graph in our introduction.
Height to 1.5m
Width to 1m
Morning sun to afternoon shade
Frost tolerant.
SKU:
Hydrangea macrophylla King George VII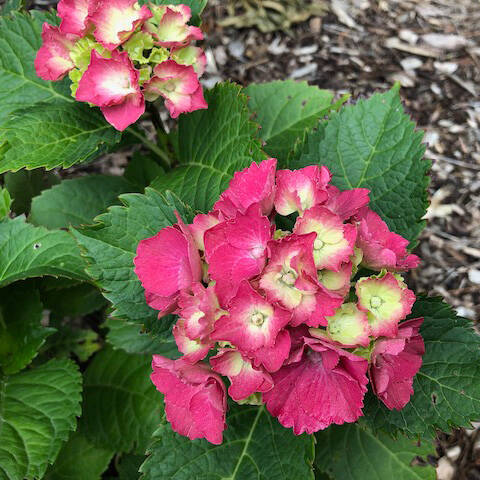 view full screen
---
Recently Viewed
Your recently viewed products will be shown here as you browse
Questions? Contact White House Nursery