Chaenomeles nivalis - Japanese Quince
This is a fast growing, spreading, deciduous shrub with clusters of white flowers on thorny branches. It blooms in late winter to spring with masses of white flowers.
The flowers give way to small fragrant greenish/yellow fruits which ripen in early autumn.
Fruits are bitter and best used in jams and jellies.
Full sun to part shade.
Drought tolerant once established.
Frost tolerant
Height to 2.5m
Width to 4m
SKU:
Chaenomeles nivalis - Japanese Quince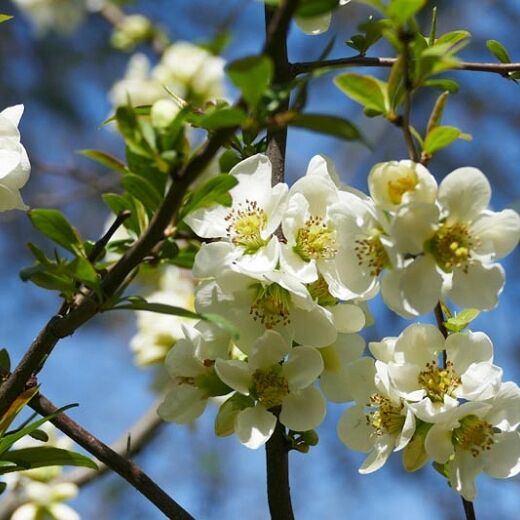 view full screen
---
Recently Viewed
Your recently viewed products will be shown here as you browse
Questions? Contact White House Nursery