Osmanthus fragrans Aurantiacus
Evergreen shrub. Clusters of small tangerine flowers in autumn to winter.
The most beautiful strong perfume best described as an apricot.
Is used in the making of perfume and as a tea.
Great for a hedge plant, specimen or in a pot. Best placed somewhere where the perfume can be enjoyed.
Height to 2.5m
Width to 2m
Frost and drought tolerant.
Full sun to part shade.
Limited Numbers
SKU:
Osmanthus fragrans Aurantiacus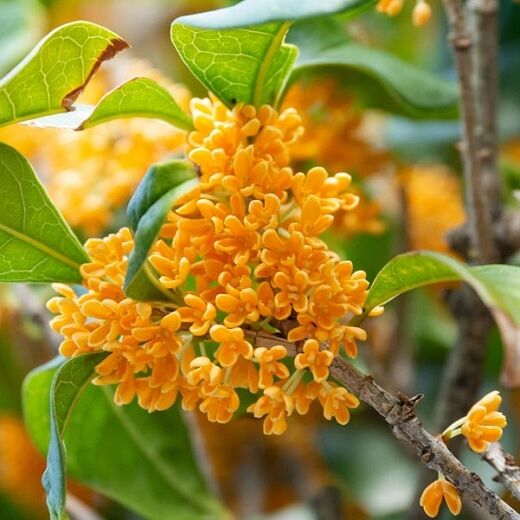 view full screen
---
Recently Viewed
Your recently viewed products will be shown here as you browse
Questions? Contact White House Nursery