Hydrangea Paniculata Green Spire
This is a wonderful Hydrangea that starts with green cones that turn to
white. As it ages they turn a light shade of pink.

Each cone is up to 30cm in size.

This is a vigorous growing Hydrangea and will change its size
substantially when in flower.
Height to 2.5m (when in flower)
Width to 2m (when in flower)
Morning sun to afternoon shade
Semi-shade to shade.
Frost tolerant when established.
SKU:
Hydrangea Paniculata Green Spire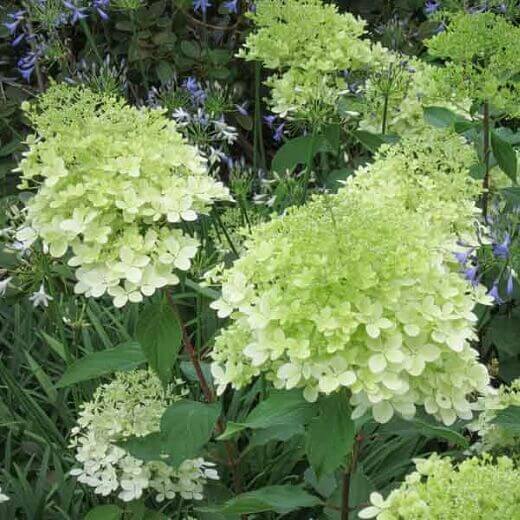 view full screen
---
Recently Viewed
Your recently viewed products will be shown here as you browse
Questions? Contact White House Nursery