Convolvulus cneorum
This is a hardy evergreen shrub with silvery leaves. From spring to summer, pinkish buds form followed by large white flowers. Good for part shade and tolerant of dry conditions, once established.
Height to 90cm
Width to 50cm
Full sun to part shade.
Frost and drought tolerant.
140mm Pot
Australian Native Plant.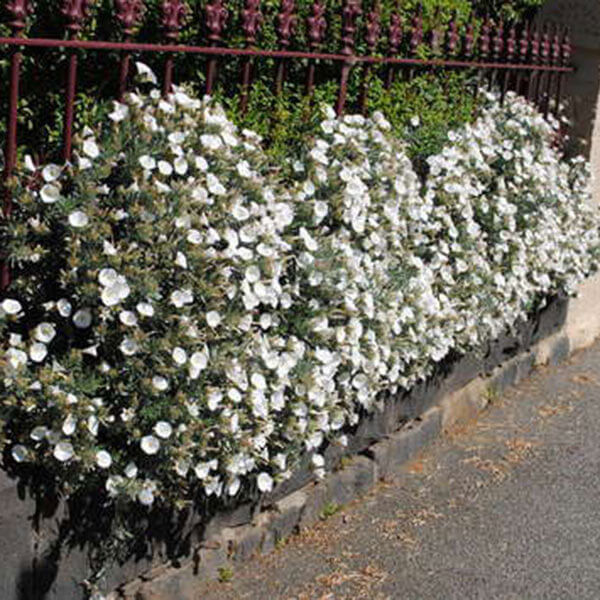 view full screen
---
Recently Viewed
Your recently viewed products will be shown here as you browse
Questions? Contact White House Nursery