Lysteria formosana - False Sarsaparilla Plant
This is a large deciduous shrub with maroon and white bracts (as per photo).
Following the bracts come black berries (not for human consumption).
For those who want to attract birds into their gardens, this is an ideal shrub.
Height 2 - 3m. Width 2 - 3m.
Full sun or full shade.
Frost and drought tolerant.
SKU:
Lysteria formosana - False Sarsaparilla Plant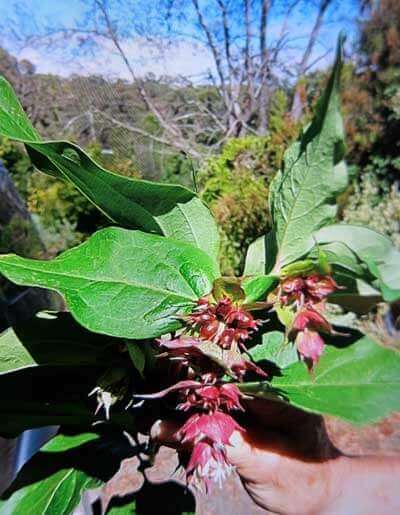 view full screen
---
Recently Viewed
Your recently viewed products will be shown here as you browse
Questions? Contact White House Nursery