Leucothoe fontanesiana rainbow - Dog hobble rainbow
A small evergreen shrub with leathery green and yellow, variegated leaves on graceful arching branches. Small chains of white flowers appear along branches beneath the leaves ion late spring/early summer.
Height to 1m Width to 1m
Full shade to part shade.
Frost and drought tolerant.
SKU:
Leucothoe fontanesiana rainbow - Dog hobble rainbow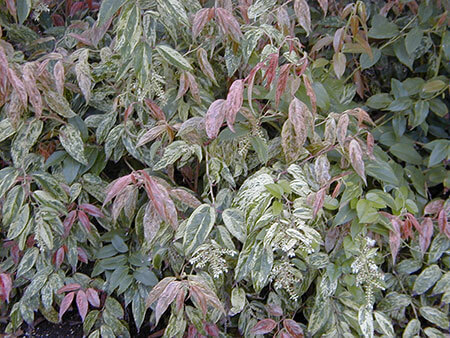 view full screen
---
Recently Viewed
Your recently viewed products will be shown here as you browse
Questions? Contact White House Nursery