Weigela Florida Alba
Weigela's are a wonderful deciduous hardy shrub. It is a large rounded shrub.
It produces masses of pendulous white flower heads in the shape of bells, that hang down in mid spring. Each bell is approx. 5cm in length. Leaves become yellow in autumn.
A great garden plant.
Height to 4m, Width to 3m.
Full sun to part shade. Frost and drought hardy.
SKU:
Weigela Florida Alba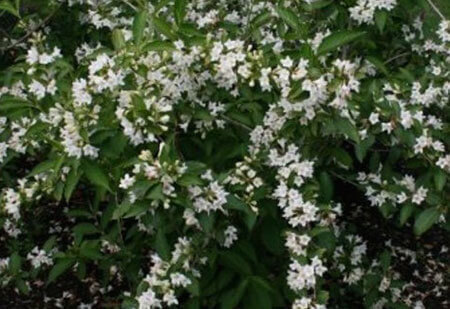 view full screen
---
Recently Viewed
Your recently viewed products will be shown here as you browse
Questions? Contact White House Nursery