Symphoricarpos albus - Snowberry
A graceful arching small shrub with small white beneath the leaves in late spring. White berries then appear and stay along the branches till long after the leaves fall in autumn.
Ideal for use in cut flowers or as a contrast to the autumn foliage.
Height to 2m. Width to 1m
Full sun to part shade. Frost and drought tolerant.
High Nectar. Low Pollen
SKU:
Symphoricarpos albus - Snowberry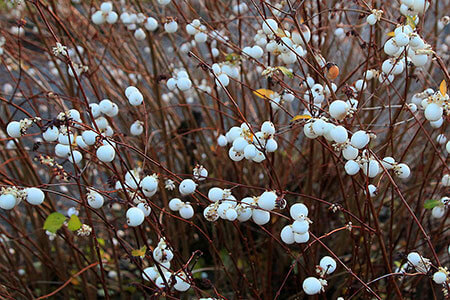 view full screen
---
Recently Viewed
Your recently viewed products will be shown here as you browse
Questions? Contact White House Nursery