Viburnum plicatum tomentosum
This is a large, deciduous mounded shrub, far bigger than any of it's hybrids.
It is one of the toughest Viburnums. Covered with large flat flowers in spring, in autumn the leaves turn a yellow/bronze colour.
Great hedging, specimen or down the garden path plant.
Height to 4m. Width to 4m
Full sun to part shade.
Drought and frost hardy.
SKU:
Viburnum plicatum tomentosum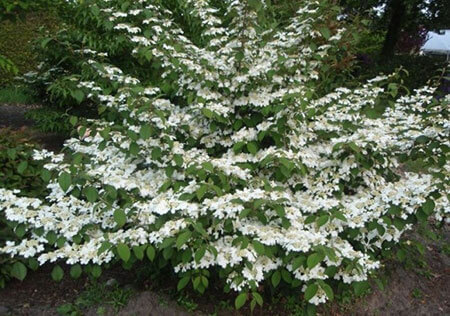 view full screen
---
Recently Viewed
Your recently viewed products will be shown here as you browse
Questions? Contact White House Nursery