Viburnum plicatum Pink Beauty
This is a small mounding shrub with its branches arranged in layers.
The cup sized lace-caped pink flowers appear in spring and become dark pink as the flowering season progresses. The leaves turn yellow and fall in autumn.
A great Viburnum for a small garden.
Height to 1m. Width to 1m.
Full sun to part shade.
Drought and frost tolerant.
SKU:
Viburnum plicatum Pink Beauty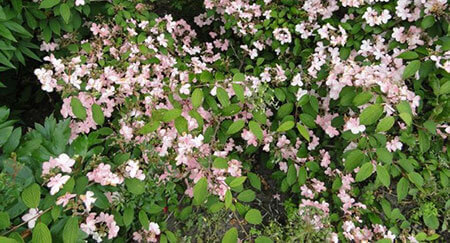 view full screen
---
Recently Viewed
Your recently viewed products will be shown here as you browse
Questions? Contact White House Nursery