Viburnum plicatum mariesii
One of the finest deciduous garden shrubs.
A wonderful pyramid shape shrub with tiered branching. Large flat lace-cap heads of flowers in late spring, cover the branches. This gives a waterfall effect.
Leaves turn yellow/bronze in autumn before they fall.
Height to 2.5m. Width to 2m
Full sun to part shade. Frost and drought tolerant.
SKU:
Viburnum plicatum mariesii
Availability:
Out of Stock
Single Plant
75mm
Single
$9.50
(Out of Stock)
Back in stock? Sign up to be notified when it comes back in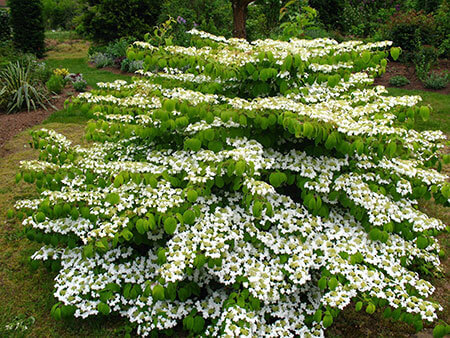 view full screen
---
Recently Viewed
Your recently viewed products will be shown here as you browse
Questions? Contact White House Nursery