Hydrangea quercifolia 'Alice'
This oak leaf hydrangea has large oblong flower heads of white lace-cap form, turning soft pink with age. Greek oak leaf like leaves in spring and summer turning crimson in late autumn, when they fall off.
Height to 1.2m - 1.5m, Width to 1.2 - 1.5m
Full sun to part shade, Frost hardy, Drought tolerant once established.
SKU:
Hydrangea quercifolia 'Alice'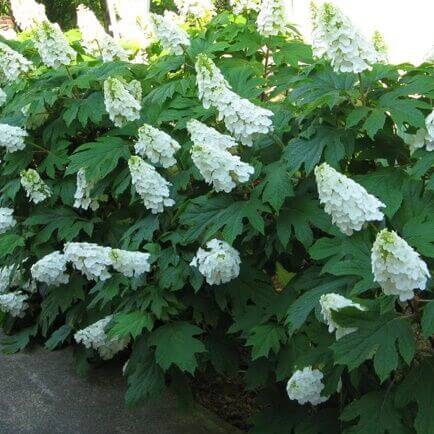 view full screen
---
Recently Viewed
Your recently viewed products will be shown here as you browse
Questions? Contact White House Nursery