Luculia gratissima 'Fragrant Cloud'
This is another evergreen old fashioned favorite.
Large heads of pink perfumed flowers in autumn and winter.
Large leathery type leaves.
Height to 3m. Width to 2 - 3m.
Full sun to part shade. Protect from severe frost (-4C and cooler).
Drought tolerant.
Luculia's generally don't cope with humidity. They may last a season or two but then will most probably die. They are a cold-climate plant.
SKU:
Luculia gratissima 'Fragrant Cloud'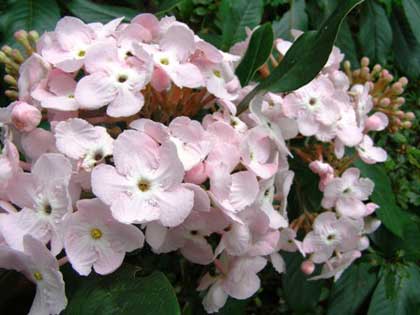 view full screen
---
Recently Viewed
Your recently viewed products will be shown here as you browse
Questions? Contact White House Nursery