Cestrum nocturnum - Queen of The Night
This is a must for those who appreciate scented gardens.
A small evergreen shrub with summer to autumn flowering tubular cream flowers that open at night.
The perfume is the most sophisticated I have ever smelt. It lies somewhere between Tuberose and Gardenia, but with deeper, spicier notes.
We had this shrub in a pot and brought it inside every evening. It filled the whole living room with its gorgeous scent, and all who smelt it, ordered one.
I can't speak more highly about it. It would be divine outside ones bedroom window.
Height 1.5m.
Width 1m.
Full sun to part shade. Protect from frost.
SKU:
Cestrum nocturnum - Queen of The Night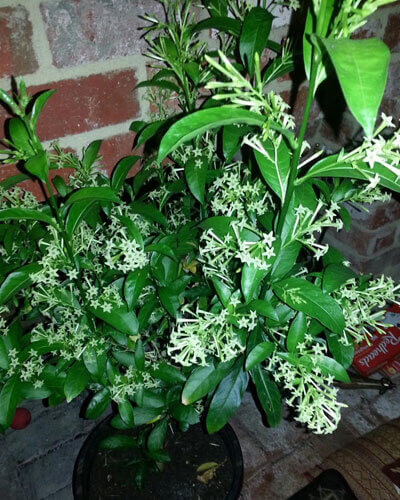 view full screen
---
Recently Viewed
Your recently viewed products will be shown here as you browse
Questions? Contact White House Nursery