Viburnum burkwoodii - Anne Russell
A deciduous shrub.
Flowers in spring with 10cm round heads of white tubular flowers with a tinge of pink.
Superb fragrance.
Great for the shrubbery, as a specimen or for down the garden path.
Full sun to part shade.
Frost and drought tolerant.
Height to 2m. Width to 2m.
SKU:
Viburnum burkwoodii 'Anne Russell'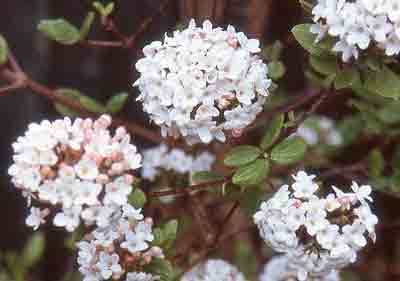 view full screen
---
Recently Viewed
Your recently viewed products will be shown here as you browse
Questions? Contact White House Nursery