Kolkwitza Amabilis - Chinese Beauty Bush
A deciduous large shrub.
Beautiful large pink trumpet like flowers with contrasting orange, spider web-like throats.
In the garden, the shrub needs plenty of room to develop its long, arching sprays, reducing the temptation to cut it back, which results in an unnatural witches' broom.
Occasionally older stems thicker than a broomstick should be removed at the base when the shrub is dormant, to encourage young, free-flowering growth.
Beautiful sweet subtle perfume.
Full sun to part shade.
Height to 3m. Width to 2.5m.
Frost and drought hardy.
Good for shrubberies or as a screen plant.
SKU:
Kolkwitza Amabilis - Chinese Beauty Bush
Availability:
Out of Stock
Back in stock? Sign up to be notified when it comes back in
Ask a Question
How We Do Things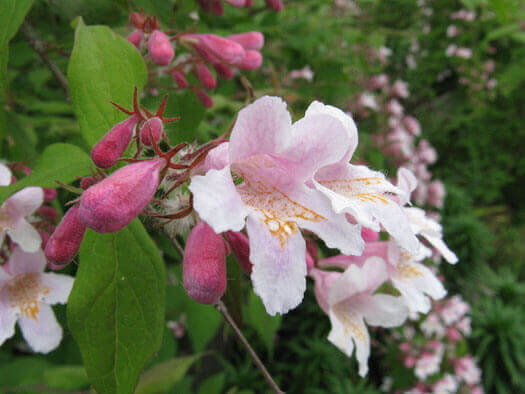 view full screen
---
Recently Viewed
Your recently viewed products will be shown here as you browse
Questions? Contact White House Nursery