Cedrella sinensis - Chinese Cedar
This is a very tall and thin trunk deciduous tree which has the most fantastic pink leaves in the Spring.
It is one of Jess's favourites as it announces for him the real start of Spring. Because of its height, it can be seen from afar.
Excellent as a copse tree. In the late Spring the leaves turn yellow before they turn green in Summer. They then turn yellow again in the Autumn before they drop off.
A wonderful tree that brings joy into a garden.
Height to 8m. Width to 4m.
Frost tolerant & drought hardy
100mm Pot
$22.50
150mm Pot
$40.00
200mm pot
$62.50
SKU:
Cedrella sinensis - Chinese Cedar
Availability:
Out of Stock
Small Pot
100mm
Small
$20.00
(Out of Stock)
Back in stock? Sign up to be notified when it comes back in
Medium Pot
150mm
Medium
$37.50
(Out of Stock)
Back in stock? Sign up to be notified when it comes back in
Large Pot
200mm
Large
$60.00
(Out of Stock)
Back in stock? Sign up to be notified when it comes back in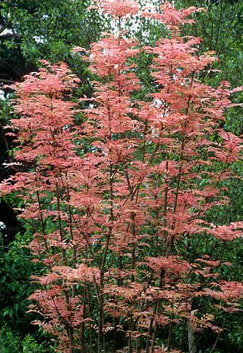 view full screen
---
Recently Viewed
Your recently viewed products will be shown here as you browse
Questions? Contact White House Nursery