Philadelphus Virginalis
This wonderful shrub has medium sized dark green leaves.
In Spring, it grows upright sprays of 5cm round double white flowers with a lovely orange blossom fragrance; hence the common name 'mock orange'.
The foliage then turns yellow in Autumn and then falls off. Winter dormant.
Height 3m. Width 1.5m.
Full sun/ part shade.
Frost tolerant and drought hardy.
SKU:
Philadelphus Virginalis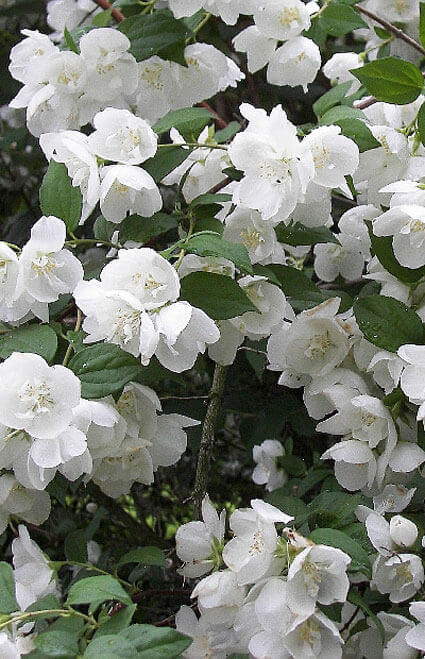 view full screen
---
Recently Viewed
Your recently viewed products will be shown here as you browse
Questions? Contact White House Nursery