Sarccocoa Confusa - Sweet Box
Native to japan.
Height to 1m with width to 1m.
Full shade to dappled shade.
Drought and frost hardy.
Evergreen glossy dark green leaves.
Small, highly perfumed white flowers appear in clusters during winter followed by berries, which turn from green to black and stay on the bush until birds or night creatures take them.
This plant makes a great hedge, specimen, topiary or pot plant for the shady corner or courtyard.
SKU:
Sarccocoa Confusa - Sweet Box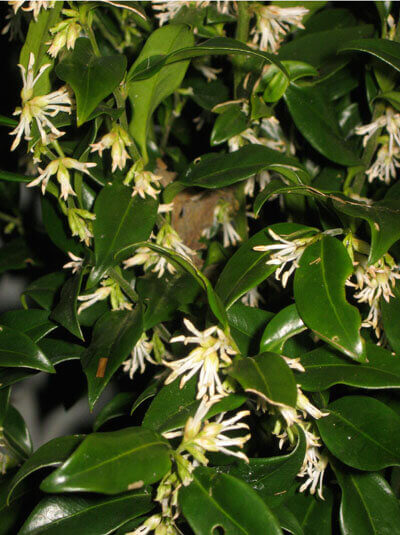 view full screen
---
Recently Viewed
Your recently viewed products will be shown here as you browse
Questions? Contact White House Nursery