Rothmannia globose - September Bells
Rothmannia globosa is a hardy, evergreen (sometimes briefly deciduous) well-shaped, small tree with attractive bark that becomes neatly squared with age.
It has dark green glossy leaves.
It was once known as the Tree Gardenia due to the beautiful scented flowers.
Clusters of magnificent, white, bell-shaped, sweetly scented flowers adorn the tree from August to November. The large, round, leathery green fruits are sweet and juicy, but become hard and woody when dry.
The juice of the fruits, that stains blue, is used to heal wounds and burns. This is not recommended by the writer unless recommended by a doctor or health professional.
Plant as an understory shrub under larger trees with light shade.
Full sun to part shade
Protect from heavy frosts.
Height to 4m
Width to 1.5m
Availability:
Out of Stock
Back in stock? Sign up to be notified when it comes back in
Ask a Question
How We Do Things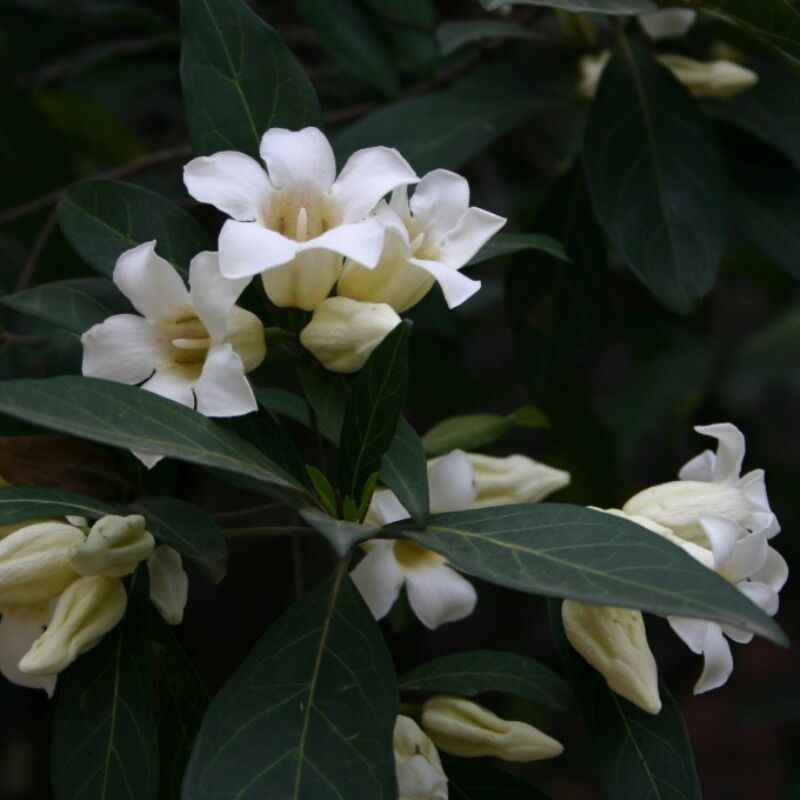 view full screen
---
Recently Viewed
Your recently viewed products will be shown here as you browse
Questions? Contact White House Nursery