Dicentra spectablis - Bleeding Heart
Dicentra spectablis is also known as Venus's car, Lady in a bath, Dutchman's trousers, or Lyre-flower. It is native to eastern Asia from Siberia south to Japan.
This herbaceous perennial is the first plant that stole Peters heart as a first year apprentice way back in 1982, and he is still fascinated by the beauty of this plant today.
Spring flowers of branching racemes of gorgeous pendant pink heart shaped flowers with white tips.
Foliage is soft and fern-like.
Height 75cm.
Width 60 - 75cm
Part Shade.
As a rhizome in autumn/winter and a plant in spring/summer.
SKU:
Dicentra spectablis - Bleeding Heart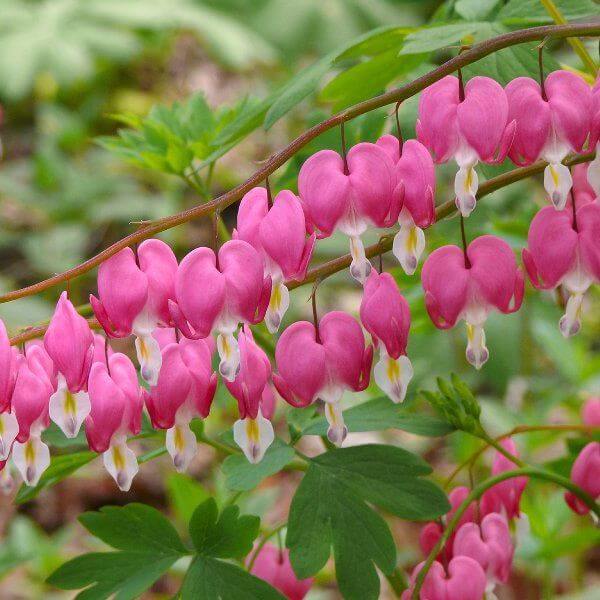 view full screen
---
Recently Viewed
Your recently viewed products will be shown here as you browse
Questions? Contact White House Nursery