Incarvillea Delevayi
Incarvillea Delevayi is commonly known as hardy gloxinia or Chinese trumpet flower. This plant comes from the Himalaya's and Tibet.
This plant is a clumping perennial with fern-like foliage.
Spring, Summer & Autumn flowers with racemes of cerise-pink tubular flowers about 3 - 4cm long and 2cm wide.
Height 30cm. Width 30cm.
Full sun/Part shade.
Frost tolerant & drought v.hardy
SKU:
Incarvillea Delevayi
Availability:
Out of Stock
Back in stock? Sign up to be notified when it comes back in
Ask a Question
How We Do Things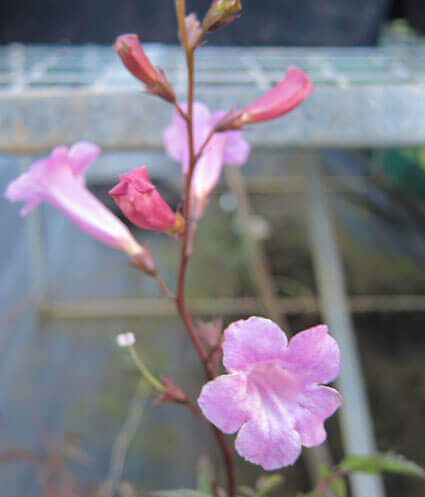 view full screen
---
Recently Viewed
Your recently viewed products will be shown here as you browse
Questions? Contact White House Nursery