Eryngium alpinum - Blue Glow Sea Holly
This Sea Holly is the improved form.
Mid-blue thistle like flowers, born in umbels above the shiny green foliage.
Each umbel holds between 50 - 100 flowers. Flowers last 1 - 2 months.
A great cut flower. We have had plants flower for the second time as late as April.
Height 1m. Width 75cm.
Frost tolerant & drought hardy. Full Sun/Part Shade.
SKU:
Eryngium alpinum - Blue Glow Sea Holly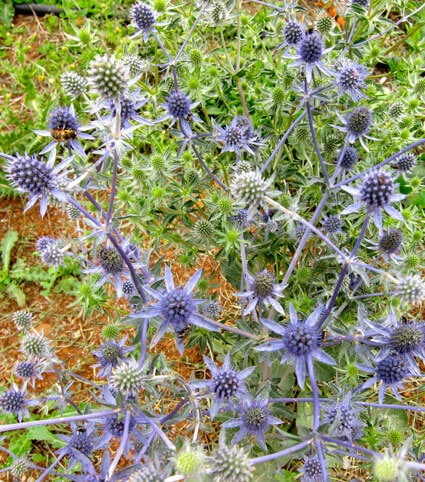 view full screen
---
Recently Viewed
Your recently viewed products will be shown here as you browse
Questions? Contact White House Nursery