Leucanthemum × superbum - Shasta Daisy - Double
This is an old favourite. Named after Mt. Shasta in northern California where it was hybridised in 1890.
This is a lovely daisy that flowers from spring to autumn.
It is a prolific plant but stays in control.
A lovely double flower with dark green stems.
Height to 50cm
Width to 50cm
Full sun
Drought tolerant
Frost tolerant
SKU:
Leucanthemum × superbum - Shasta Daisy - Double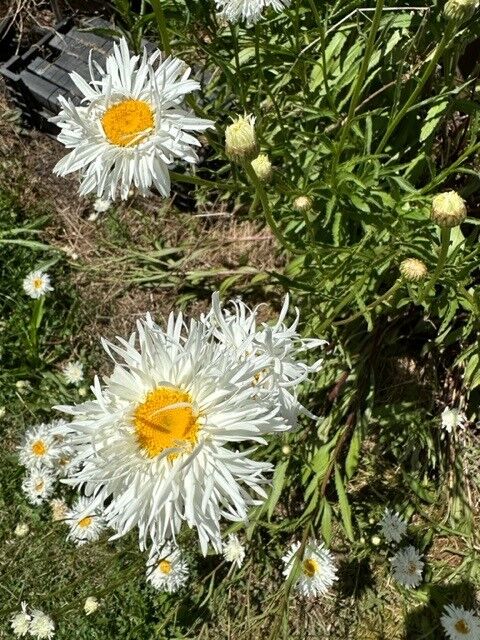 view full screen
---
Recently Viewed
Your recently viewed products will be shown here as you browse
Questions? Contact White House Nursery