Pacific Coast Iris Hybrids – Iris pacifica
These are really a treat. A real wonder of nature.
It has taken Peter 10 years to achieve the flowers pictured, but we are still some years off being able to select the colours individually.
These are a non-bearded Iris that last much longer than a normal Iris.
They are the most beautiful of our collections.
These plants will NOT take humid conditions in sub-tropical and tropical climates.
Morning sun to afternoon shade
Height to 50cm
Width to 1m
Plant in ground or re-pot in May – July.
Water once a week in summer

The photo shows the variety of colours, but it will be lucky dip when you order.
SKU:
Pacific Coast Iris Hybrids – Iris pacifica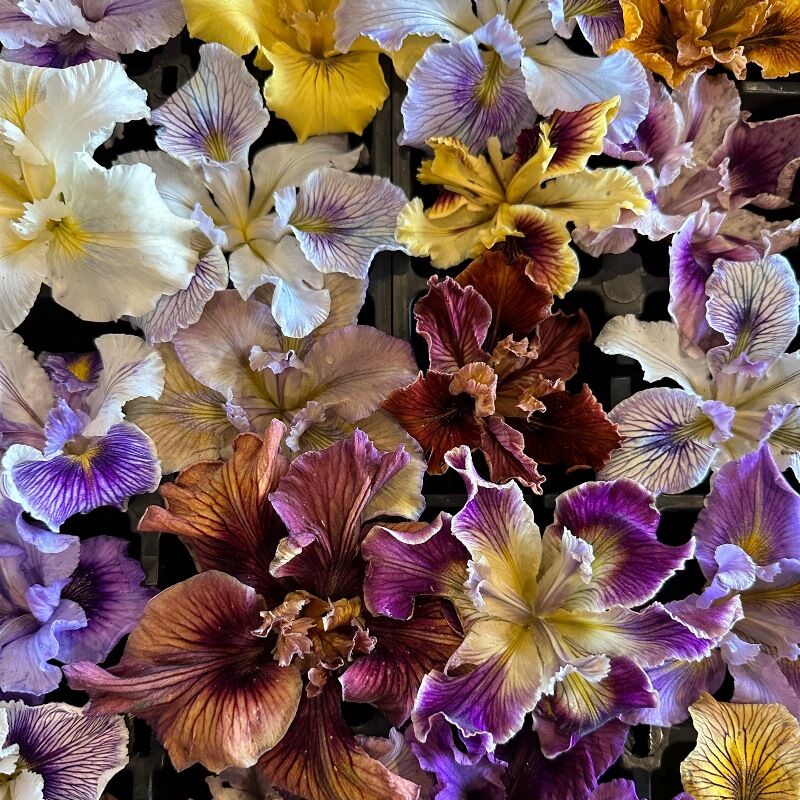 view full screen
---
Recently Viewed
Your recently viewed products will be shown here as you browse
Questions? Contact White House Nursery