Tree Peony - Destiny
This peony features bold, lightly scented white flowers, purple eyelashes, yellow stamens, and a burgundy eye. They flower at the end of the branches from mid to late spring.
Flowers are excellent for cutting.
These great shrubs require sunny conditions and a well-drained soil and may be left undisturbed for many years. They provide huge blooms against the unique peony leaves.
Flowering all summer and autumn, an impressive sight.
Peonies are very drought tolerant, especially once established.
Tree peonies will also support more shade, deep shade however this will reduce flower production.
Full planting instructions will accompany your plant.
Height to 1.5m. Width to 1.5m
Full sun to part shade
Frost and drought tolerant
20cm Pot Or as Bare root in Autumn & Winter
*Limited numbers
SKU:
Tree Peony - Destiny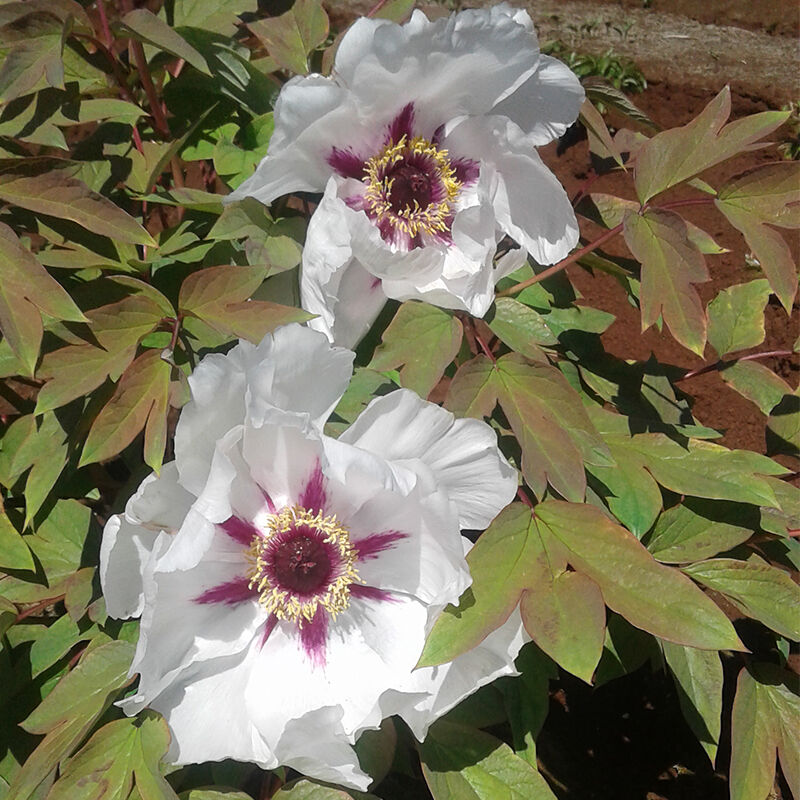 view full screen
---
Recently Viewed
Your recently viewed products will be shown here as you browse
Questions? Contact White House Nursery