Aloe Vera
This plant is a succulent.
Like cacti, succulents do best in dry conditions.
When growing aloe vera plants, plant them in a cactus potting soil mix or a regular potting soil that has been amended with additional perlite or building sand. Also, make sure that the pot has plenty of drainage holes.
Aloe vera plants cannot tolerate standing water.
One important thing in the care of aloe vera houseplants, is that they have proper light.
Aloe vera plants need bright light, so they do best in north or west-facing windows.
Availability:
Out of Stock
Back in stock? Sign up to be notified when it comes back in
Ask a Question
How We Do Things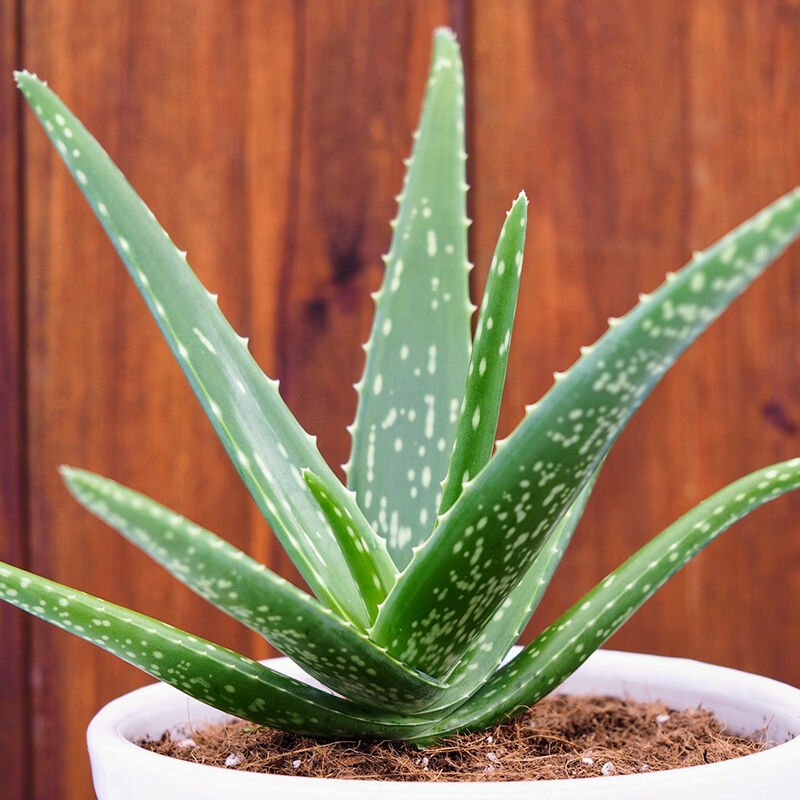 view full screen
---
Recently Viewed
Your recently viewed products will be shown here as you browse
Questions? Contact White House Nursery