Garden or Pot Fuchsia - Denticulata
Fuchsias are a beautiful plant which have lovely dainty flowers from late spring to early winter.
They grow happily in the garden, pot or hanging basket.
They prefer morning sun and afternoon dappled shade.
They won't tolerate severe frost and don't like being in hot winds.
Mulch the soil/potting mix and don't overwater.
They like a complete, slow release fertiliser.
Fuchsias flower on new foliage. Prune your Fuchsia by half at the end of the season.
Perfect for covered patios or under eaves when in a basket.
Lovely and happy in a pot or in the garden.
Jesse loves Fuchsias. This plant has been one of his favourites because of its colour in shady areas and the lovely interesting flowers.
We have divided our range of Fuchsias into those for garden or pot, and those for hanging baskets with
their trailing stems.
This variety is suitable for the garden or a pot.
Morning sun and dappled afternoon shade
Keep moist in summer.
SKU:
Garden or Pot Fuchsia - Denticulata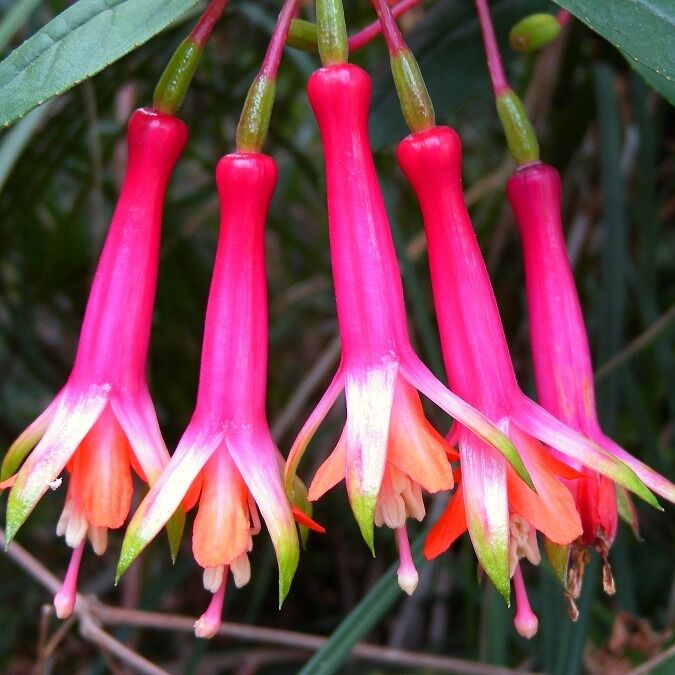 view full screen
---
Recently Viewed
Your recently viewed products will be shown here as you browse
Questions? Contact White House Nursery