Loquat - Eriobotrya japonica
Loquats taste sweet, yet slightly tart, with notes of citrus. Be sure to choose fully ripe loquats, as immature fruit is sour. Ripe ones turn a bright yellow-orange and are soft to the touch.
Loquats are low-calorie fruits that provide an array of nutrients, including provitamin A, several B vitamins, magnesium, potassium, and manganese.
The Loquat tree is evergreen. They grow between 3 – 10 mts in height.
It can be espaliered and also pruned heavily.
Loquats fruit in autumn/ winter.
Full sun.
Height to 10mts in 15 years.
Drought and Frost tolerant.
SKU:
Loquat - Eriobotrya japonica
Availability:
Out of Stock
Back in stock? Sign up to be notified when it comes back in
Ask a Question
How We Do Things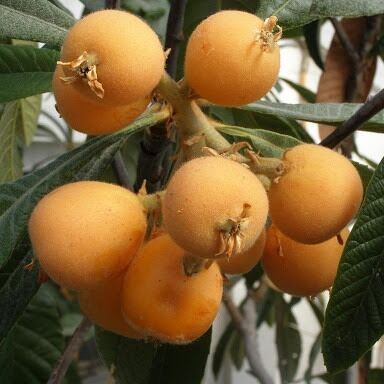 view full screen
---
Recently Viewed
Your recently viewed products will be shown here as you browse
Questions? Contact White House Nursery