Manzano Chilli Pepper – Capsicum pubescens
Manzano originates in South America and is found growing on the Andean mountain slopes. It is among the oldest of domesticated chilies and has been cultivated for thousands of years. If protected from the frost, this chili can live for over 15 years and can be trellised like a grape vine.
This is a perennial hot chilli. 30,000 - 100,000 Scoville's.
Full sun to part shade
Height to 1m
Width to 50cm
SKU:
Manzano Chilli Pepper – Capsicum pubescens
Availability:
Out of Stock
Back in stock? Sign up to be notified when it comes back in
Ask a Question
How We Do Things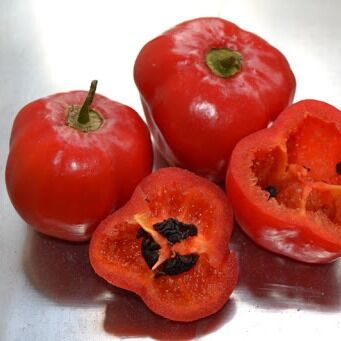 view full screen
---
Recently Viewed
Your recently viewed products will be shown here as you browse
Questions? Contact White House Nursery