Tamarillo (Tree Tomato)
The Tamarillo is native to the Andes of Peru, Chile, Ecuador, Colombia and Bolivia. Today, it is still cultivated in gardens and small orchards for local production, and it is one of the most popular fruits in these regions. Other regions of cultivation are the subtropical areas throughout the world, such as South Africa, India, Hong Kong, China, United States, Australia, and New Zealand.
It is called Tree Tomato in most of the world.
3m height.
Full sun/ part shade.
Jan-Feb.Flowering. White umbells followed by 3-4 fruit setting on each.
Fruit ripens from July-Sept.
Fruit is eaten either raw or is fantastic when stewed.
SKU:
Tamarillo (Tree Tomato)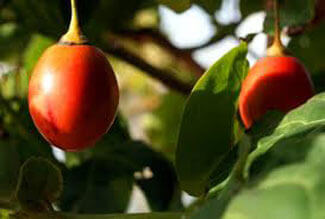 view full screen
---
Recently Viewed
Your recently viewed products will be shown here as you browse
Questions? Contact White House Nursery