Tasmannia lanceolata - Tasmanian Pepper Bush
This evergreen pepper bush was the first pepper used by colonial Australians.
It has a very strong pepper flavour. You have been warned! Leaves and berries can be used in cooking.
Ideal for pots or the veggie garden.
Height to 2.5m. Width to 1m
Frost tolerant and Drought hardy.
** To grow the fruit, you need a male and a female plant. We supply both. So you get 2 X Plants for $60.00
SKU:
Tasmannia lanceolata - Tasmanian Pepper Bush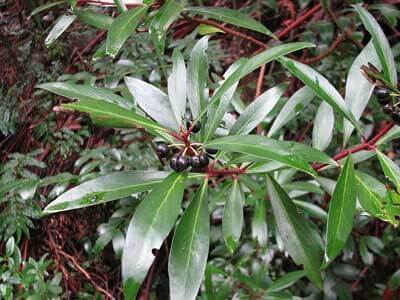 view full screen
---
Recently Viewed
Your recently viewed products will be shown here as you browse
Questions? Contact White House Nursery