Banana Passionfruit
Banana passionfruit is the fruit of several plants in the genus Passiflora and are therefore related to the passion fruit. They look somewhat like a straight, small banana with rounded ends. In its Latin American homeland, it is known as curuba.
This variety is a fast growing, evergreen climber. It has beautiful pink flowers in Spring/Summer followed by a fruit in Autumn that tastes like a passion fruit with a hint of banana.
This is a frost tolerant passion fruit for all us passionfruit lovers, in cold, down to -2C, frosty climates.
Height to 3m. Width to 3m. Frost tolerant and drought hardy.
Availability:
Out of Stock
Back in stock? Sign up to be notified when it comes back in
Ask a Question
How We Do Things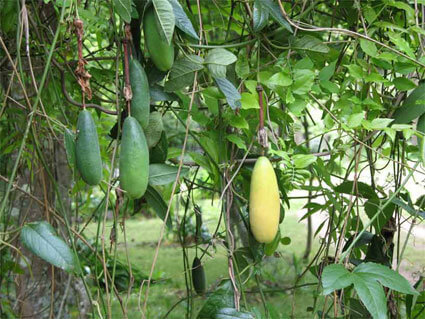 view full screen
---
Recently Viewed
Your recently viewed products will be shown here as you browse
Questions? Contact White House Nursery