Punica grenatum nana - Dwarf Pomegranate
A dwarf form of Pomegrante.
Full sun/ part shade. Fruit ripens in August.
This dwarf Pomegranate has orange flowers to 2cm across in late Spring/ early Summer. Winter dormant Frost hardy. Drought resistant.
Excellent pot or garden specimen.
Height to 1m, Width to 75cm.
SKU:
Punica grenatum nana - Dwarf Pomegranate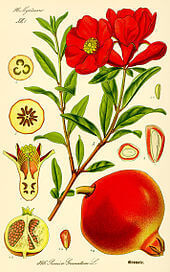 view full screen
---
Recently Viewed
Your recently viewed products will be shown here as you browse
Questions? Contact White House Nursery