Kiwi Fruit - Actinidia deliciosa
This fruit needs a male and a female plant, so we are selling as a pair.
*The Price is for the pair*
Unfortunately, we can't separate the pairs to sell only one.
Plant near each other.
Most of us know Kiwi Fruit. A delicious, vine grown fruit, with a hairy outer skin.
Full sun to part shade.
Height to 3m
Width to 3m
Protect from frost.
Needs a sturdy frame to grow on as the fruit gets very heavy.
Best grown in sub-tropical areas so the fruit ripens properly.
Water well in the first year of growth. Not good for sea-side locations.
SKU:
Kiwi Fruit - Actinidia deliciosa
Size:
140mm Pot x 2 (1 x Male, 1 x Female)
Availability:
Out of Stock
Back in stock? Sign up to be notified when it comes back in
Ask a Question
How We Do Things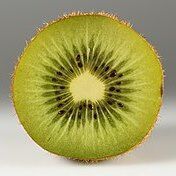 view full screen
---
Recently Viewed
Your recently viewed products will be shown here as you browse
Questions? Contact White House Nursery