Lycianthes rantonnetii - Blue Potato Bush
This is a scrambling deciduous shrub with characteristics of a climber.
This shrub has a profuse display of lightly fragrant purple flowers with yellow centres during the warmer months, that give way to a showy display of red berries.
Good for a container patio tree or for the garden.
Height to 3.6m
Width to 3m
Full sun to part shade
Frost tolerant
75mm Pot
SKU:
Lycianthes rantonnetii - Blue Potato Bush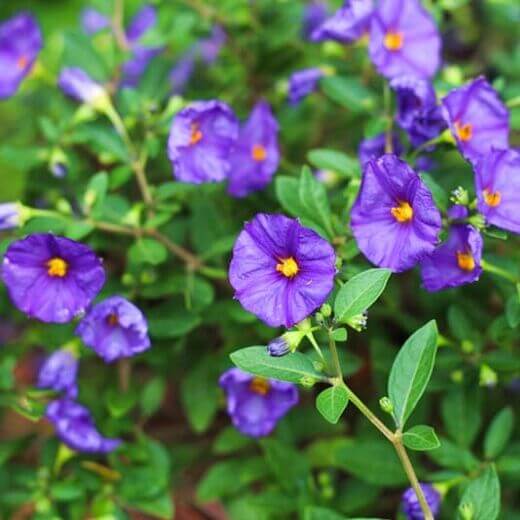 view full screen
---
Recently Viewed
Your recently viewed products will be shown here as you browse
Questions? Contact White House Nursery