Amarygia Hybrid
Amarygia Hybrids are a cross between a Belladonna and a Brunsvigia Josephine. This Amarygia is a stunning bright pink in colour.
When you receive this bulb, plant straight away in full sun so you will get next year's flower display.
Amarygia flower in mid-February to late March. They will multiply when the bulb is 15cm in diameter.
Height to 1m
Width to 30cm
Full Sun.
Drought and Frost tolerant.
Sold as a bulb.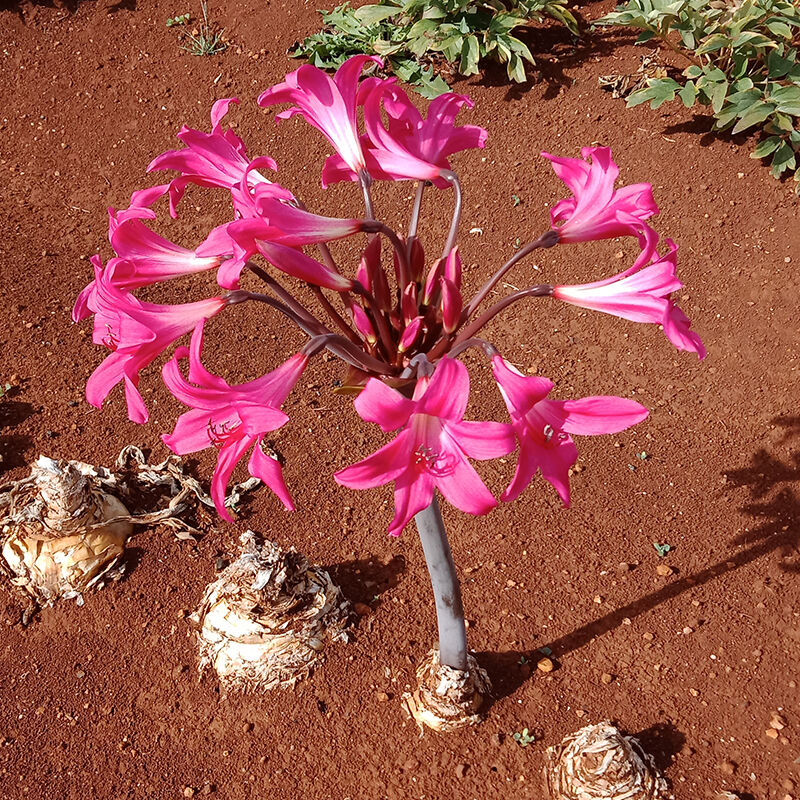 view full screen
---
Recently Viewed
Your recently viewed products will be shown here as you browse
Questions? Contact White House Nursery