18 September 2019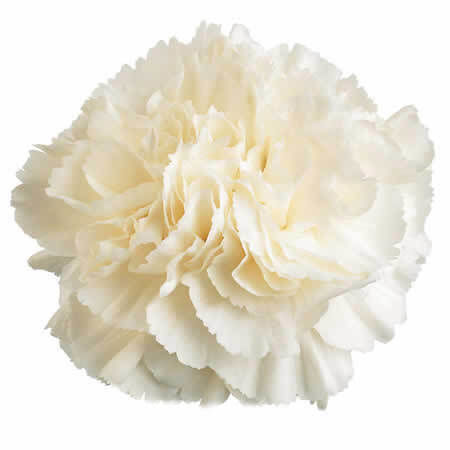 Planting Conditions
Carnations require a minimum of morning sun to full day sun with fertile, well-drained neutral pH soil. It is preferred to plant them in raised beds 25cm to 30cm apart to the depth of the pot. It is essential to have good air circulation around the stem base, so do not surface mulch.
Watering
Avoid over watering as the foliage tends to yellow. Weekly watering is sufficient with mature plants, unless extremely dry conditions prevail.
Feeding
A light feed every 6 to 8 weeks with an all-purpose liquid fertiliser such as Aquasol, or a slow release fertiliser such as Osmacote.
Pruning
Carnations are perennials, so it is essential that all blooms, either in flower or spent, be removed as close as possible to the stem base.
Vase Life
Vase life of carnation blooms can be dramatically extended with regular changes of glucose enriched (with White King) water.
Download How to Plant & Maintain Carnations
To see our range follow the link > Carnations