Herbaceous Peony - Marie Lemoine
Magnificent Spring flowering perennial with sweet perfumed blooms reminiscent of roses. The Chinese regard these plants as the Queen of flowers and are thought to represent good fortune, love and prosperity.
Marie Lemoine has large double white blooms with fine crimson edging and a strong perfume.
Flowering period: *Late spring to summer
Likes: Cold winters, mild summers.
Height to 90cm. Width to 50cm
Full sun to Part Shade
Frost and Drought tollerant
15cm Pot
Full planting instructions accompany your plant
SKU:
Herbaceous Peony - Marie Lemoine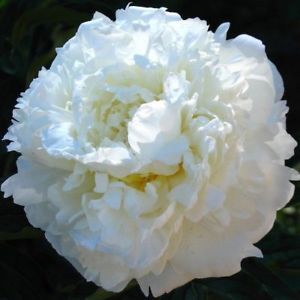 view full screen
---
Recently Viewed
Your recently viewed products will be shown here as you browse
Questions? Contact White House Nursery